Clifford Lamere in Yearbook Photos
of Bethlehem Central High School
Delmar, NY
by Clifford Lamere February 2015
Clifford Lamere arrived at Bethlehem Central Junior High School in September 1967 to teach Earth Science and Physical Science. He had previously taught Biology at Burnt Hills - Ballston Lake High School (Saratoga County) for 1 year, and Biology and General Science at New Lebanon Central School (Rensselaer County) for 3 years. During the 1966-67 school year he earned a Masters of Science Teaching at Cornell University, after which he attended a National Science Foundation Summer Institute at Florida State University (1967) to study earth science subjects (Oceonography and Meteorology).
In September 1968 or 1969, ninth grade moved from the Junior High School to the High School (making the former a Middle School). Although he primarily taught Earth Science (non-Regents), in some years his fifth class was Regents Chemistry (once), Non-Regents Physics (two or three times), General Biology (several times), or Excel Earth Science (low level, several times).

1970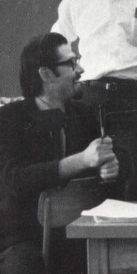 1971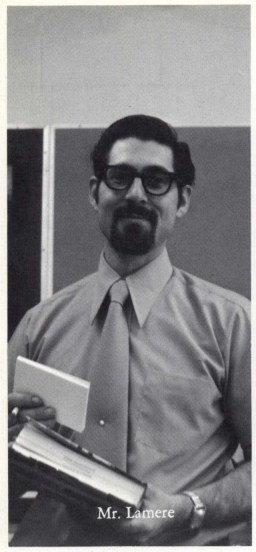 1972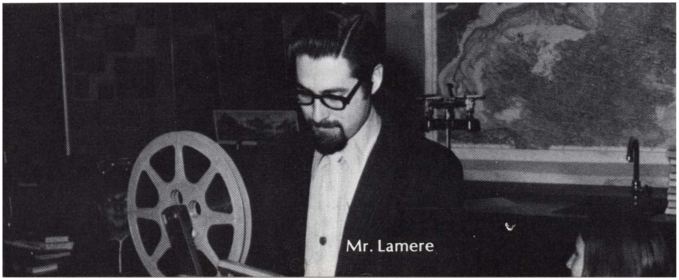 1973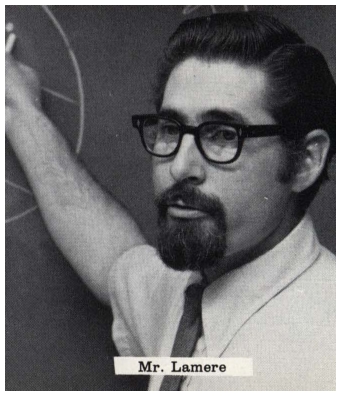 1974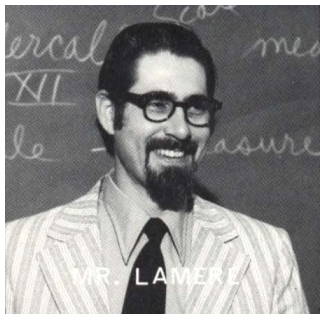 1975
Shortly after this 1975 photo was taken, Cliff Lamere learned that it had never been intended that he should wear glasses all of the time. A 1962 Springtime job requiring many hours a day looking through a microscope counting pollen grains had caused only temporary eye strain. Nobody had told him, so the glasses became a habit. In the summer of 1975, however, the glasses were lost on a Canadian fishing trip. New glasses were not purchased.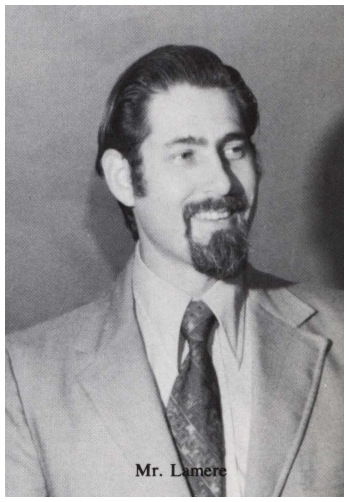 1976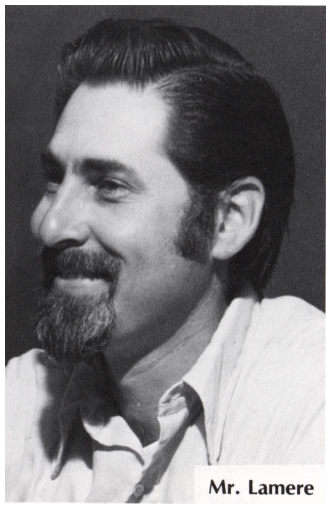 1977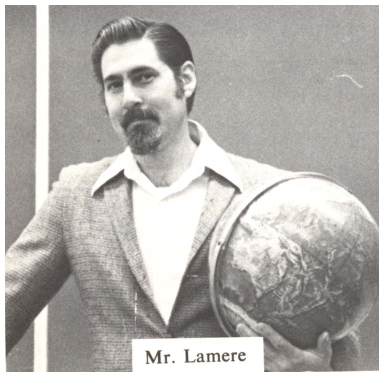 1978
The globe was a special one which showed the volcanic chains on the bottom of the oceans. It was used in the teaching of plate tectonics (continental drift).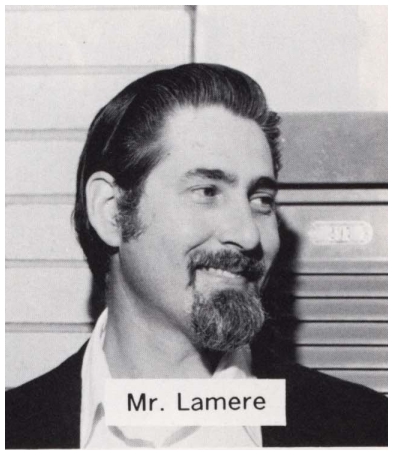 1979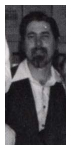 1980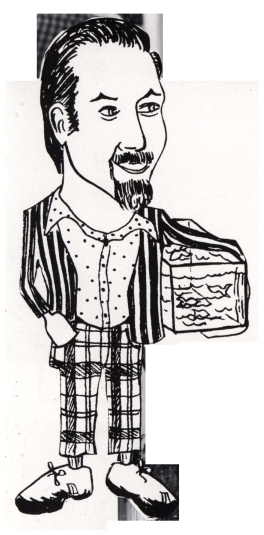 1980 caricature
(Clifford Lamere usually had a large aquarium of wild fish in his science room.)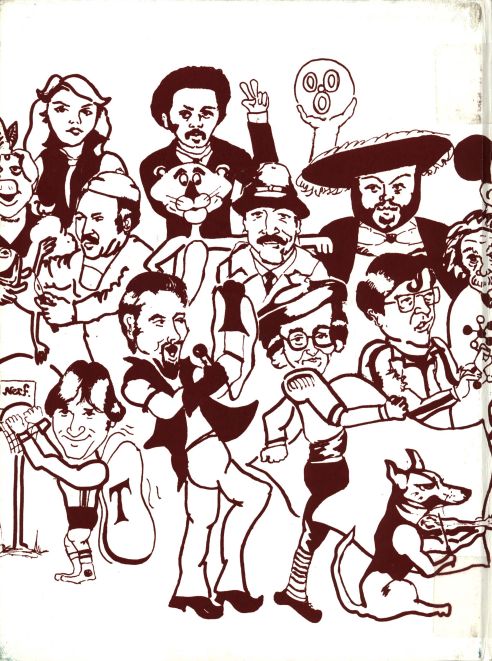 Rear Cover of 1981 BCHS Yearbook
Top row: Miss Piggy, blonde, Jesse Jackson, cartoon
Middle row: Thomas Watthews (Biology, with Kermit the Frog), Pink Panther,
Peter Sellers, large hat, Albert Einstein
Bottom row: James Tedisco (Special Education), Clifford Lamere (Earth Science, singing),
May Blackmore (Guidance), Glenn Snider (Chemistry, striped shirt),
dog playing violin (accompanist to Andrew Joachim playing cello on front cover)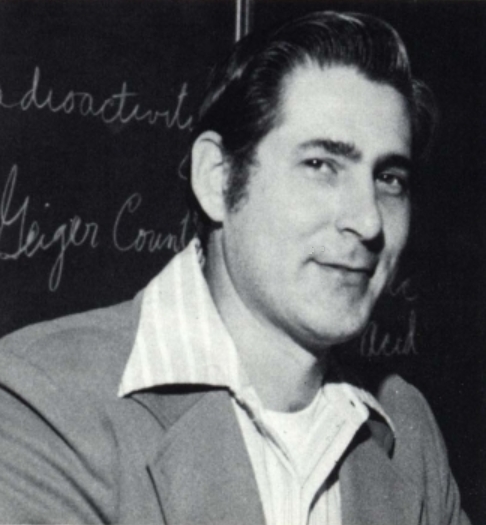 1981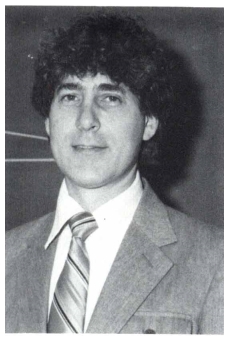 1982
Cliff Lamere was on a year of unpaid leave for the 1982-1983 school year.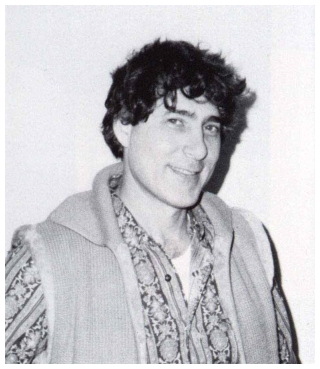 1984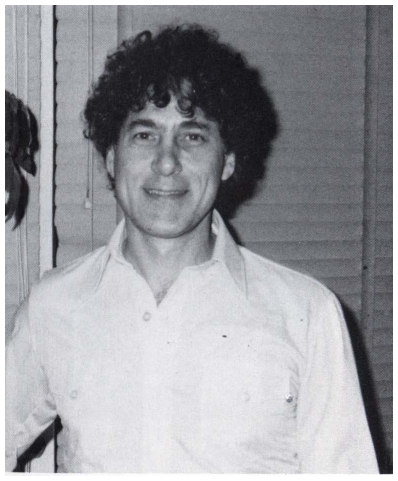 1985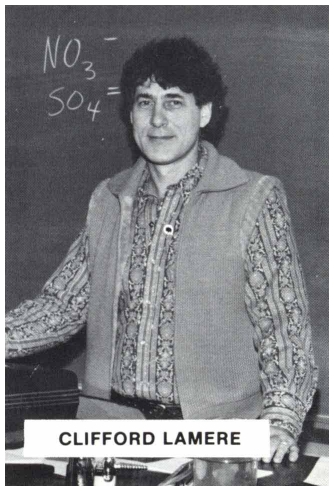 1986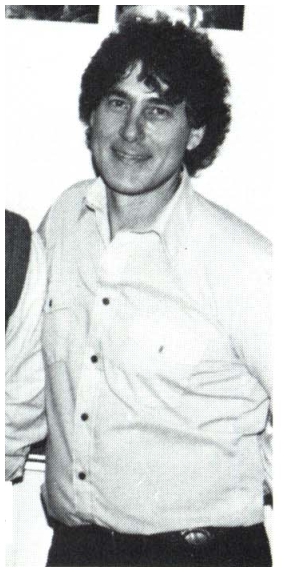 1987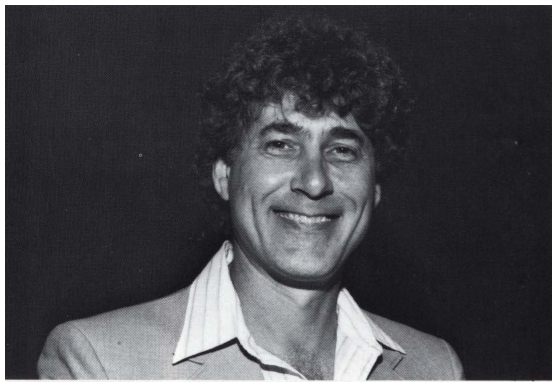 1988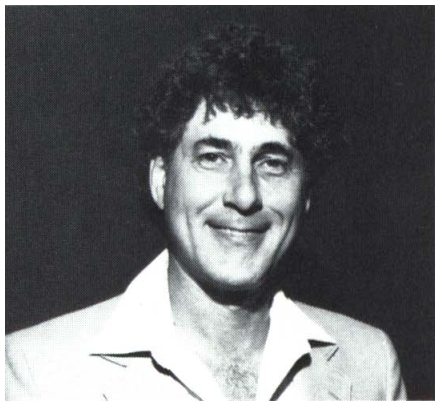 1989
Cliff Lamere's photo did not appear in the 1990 and 1991 yearbooks. He retired at the end of June 1991.
Visitors since 21 Feb 2015