Jerry Harrington's Duet
by Cliff Lamere 17 Mar 2011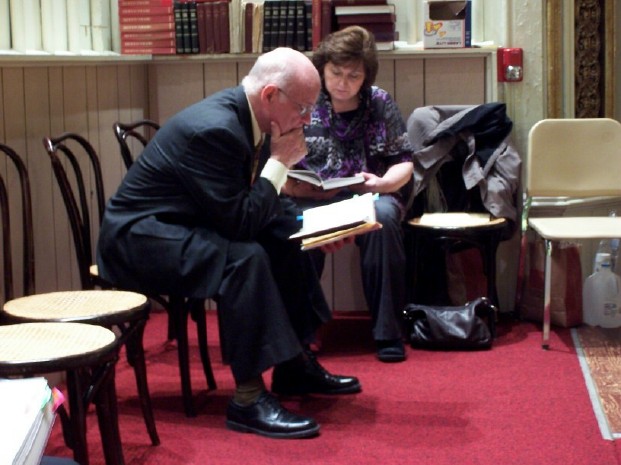 Here is Jerry Harrington huddled in the choir loft with a nationally acclaimed contralto.
The intensity with which they prepared for their duet was thrilling for choir members to behold.
Never before had two such stars promised to shine forth in our choir loft.
The expectation of things to come was making my heart pound.
I could hardly hold the camera steady enough to take this picture.
And then it happened! The contralto rose and took her place while Jerry stubbornly refused to join her. In fact, he stood at the opposite end of the organ, glaring straight ahead, so we knew something had gone awry. The contralto, trooper that she is, raised her head in defiance and carried on without him.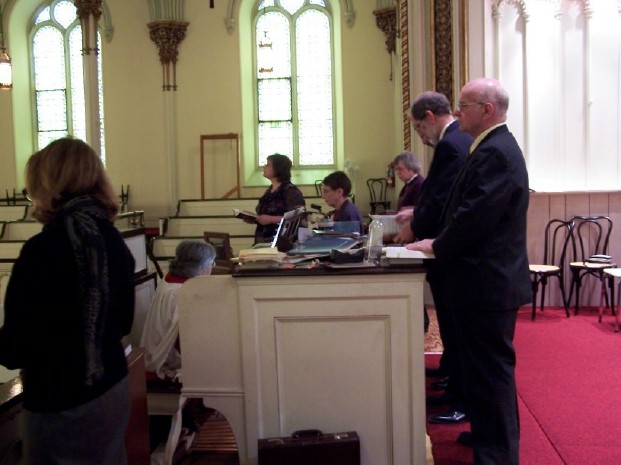 I asked Jerry later what had gone wrong. The contralto, he said, was not getting the little nuances that he had recommended. He was too concerned about his own reputation to take a chance on performing the duet that day.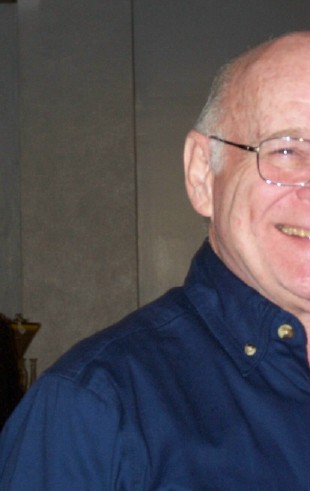 Here is Jerry after singing his part of the duet the following week.
As you can see, he was quite pleased with the performance of his "half".
And audience members who had attended both performances finally felt complete again.
Thanks for that, Jerry.
For the first time in musical history, Jerry has promised to sing a one-man quartet next year.
He will schedule four consecutive weeks for that performance. I can hardly wait.